It's only hours until the release of Lee Hi's new EP, '24°C', and the tracklist revealed some pleasant surprises for iKONICs.
Hanbin will feature in '24°C's title track, 'No One,' while having participated in writing lyrics. He also contributed with the lyrics and composing of the 4th song, '(1, 2).'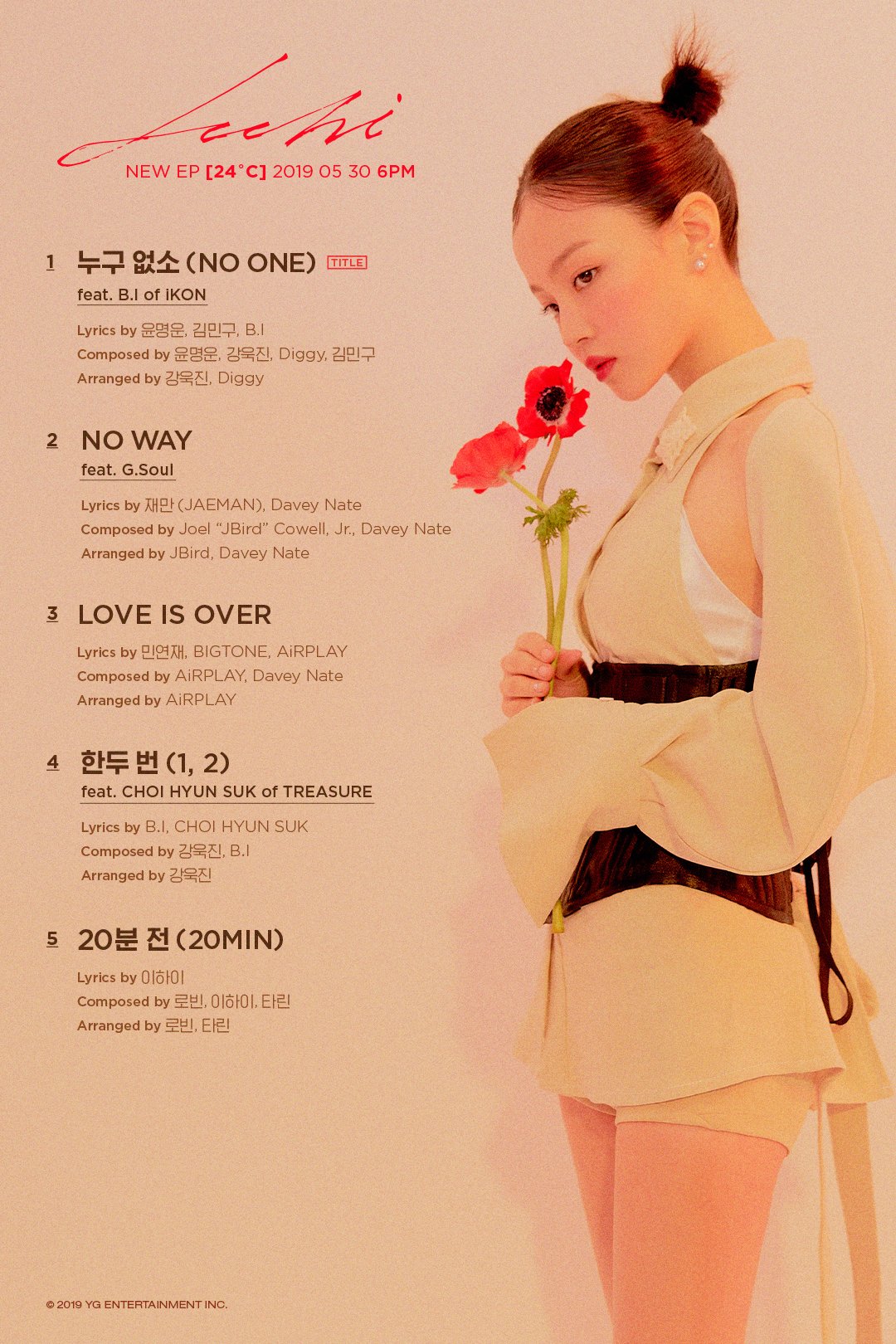 We wish Lee Hi a happy and successful comeback, meanwhile iKONICs are expectant and excited to see what Hanbin contributed to this EP.